Fake The Referer
Blanked, Faked
or Spoofed…
We can hide your traffic source
With our unique system we offer 4 methods to change your traffics Referer. Blanked, Faked or Spoofed. We can change Referrers to Google Search with Keywords & Ranking Position, Twitter, Blogger, & others. Use your own sites URLs & Pages as referrers too. Blank 100% of referrers in ALL browsers using SSL and HTTPS Redirection! 
Any other referer is also possible if you have access to the landing page.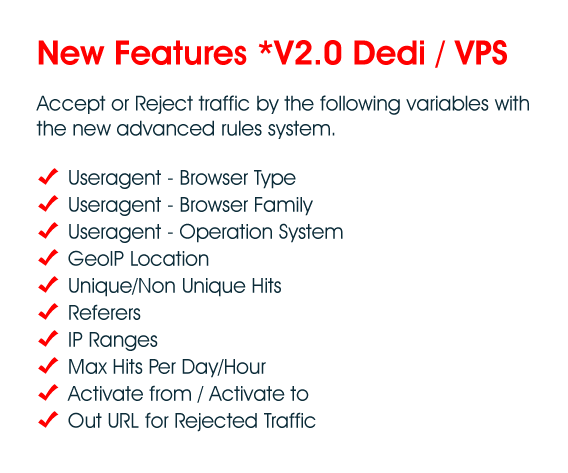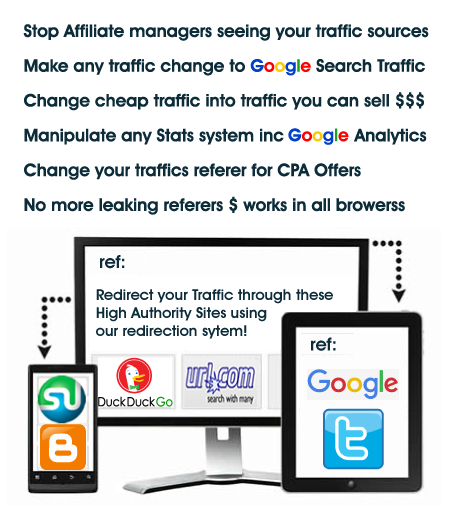 What we do…
Make BlackHat traffic.. WhiteHat traffic! We provide services for CPA affiliates, internet marketers, traffic sellers and many other blackhat systems that require their traffic sources to be hidden from their customers
What you get…
You will get a hosted admin panel where you can add in the landing pages of your sites, choose the high authority sites you want your traffic to come from and we create you a unique short URL for you to send your traffic
How much..?
Packages start from $19.99 per month. Please check the prices page for packages. If you want to become an affiliate for us we can offer you a very nice % Commission on all sales. This includes monthly recurring